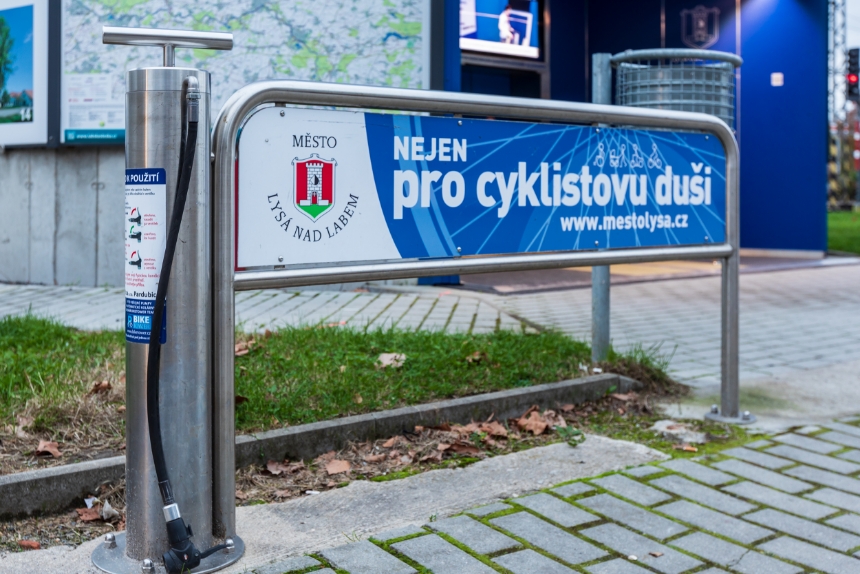 For the cyclist's tyres – a public pump
A simple device for inflating tyres on bicycles, but also strollers, wheelchairs, etc. The whole set consists of a pump and a support railing with an advertising sticker. Material design of metal parts of the set: stainless steel.
01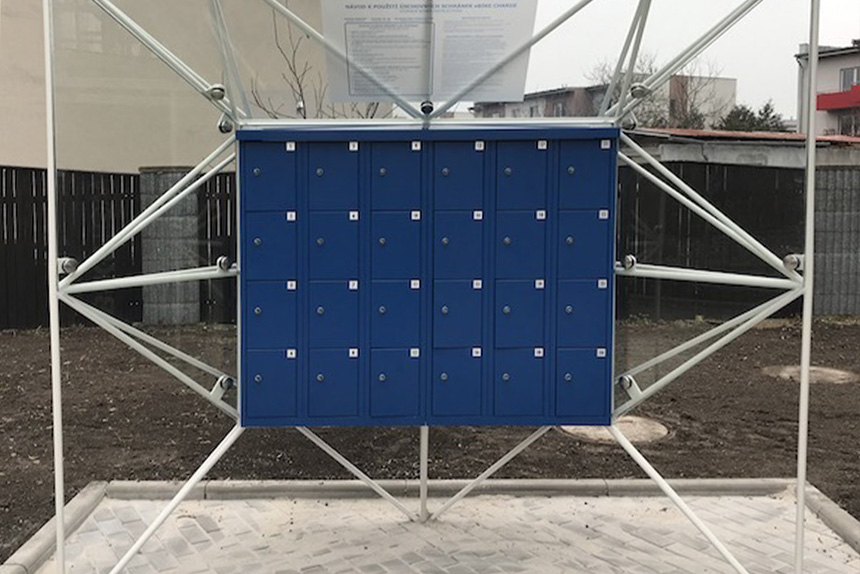 eBIKE CHARGE
eBIKE CHARGE is a unique modular system of storage charging boxes. Each box has two sockets for charging the batteries of e-bikes and mobile devices. Cyclists can store their belongings in a safe and dry environment and conveniently charge the batteries while storing the bike in BIKETOWER. eBIKE CHARGE is open 24 hours a day. The shape of the supporting structure is based on the shape of the entrance space of BIKETOWER. The construction does not optically disturb the free space around the tower. The upper part of the structure is protected against rain by glass glazing.
02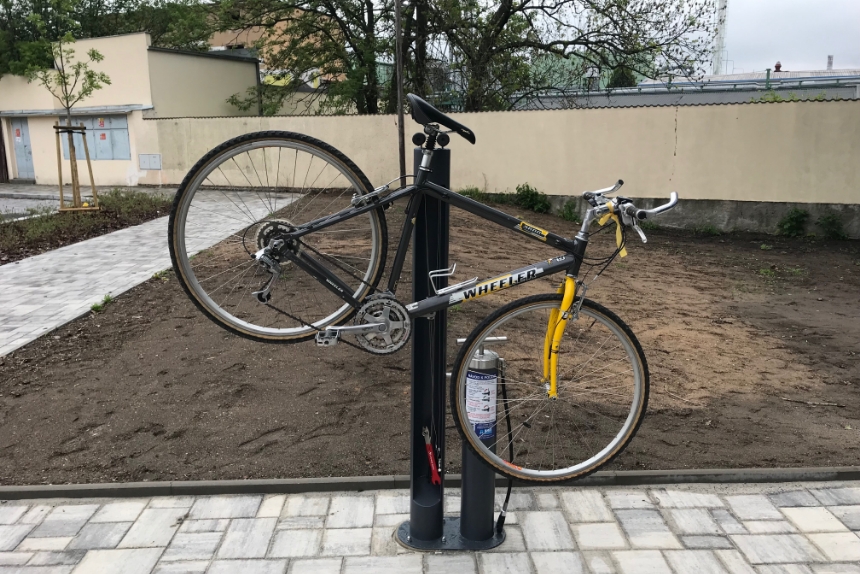 PCD service stand
Service stand with basic tools for changing tyres or tightening loose screws, or fixing a broken chain. The stand also contains a mechanical pump for inflating all types of tyres. Material design of metal parts of the set: painted galvanised steel.
03