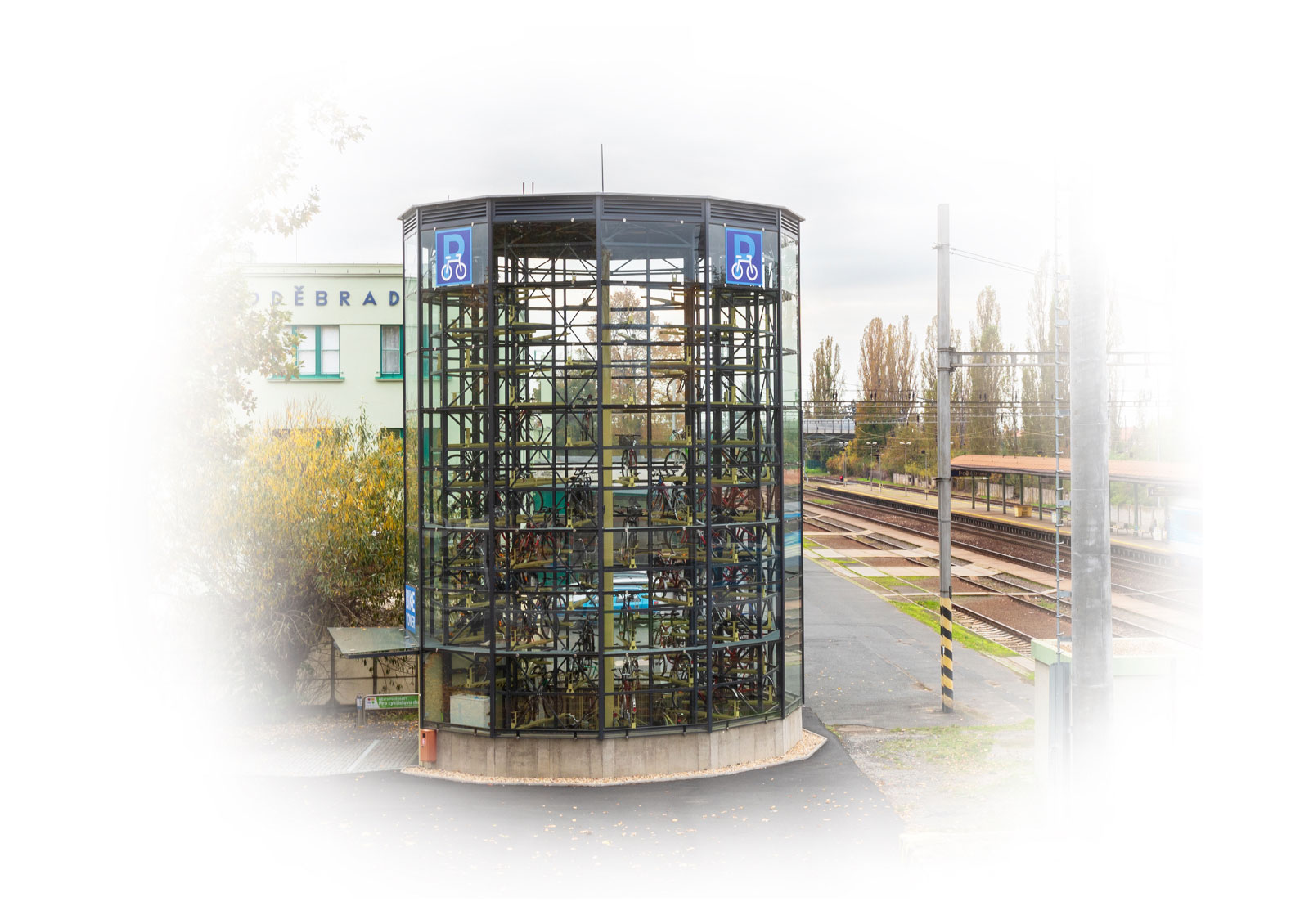 BIKE
TOWER
SAFE BICYCLE STORAGE
We introduce BIKETOWER – a self-service storage system for bicycles, an industrial robot fulfilling the function of a modern bicycle shed. Inside BIKETOWER, cyclists can store their bikes in a safe and dry environment that cannot be accessed by others. Bikes are safe from dust and rain and are monitored by a camera system at all times.
BIKETOWER provides cyclists with the perfect option when deciding to use a bicycle for transport.
In BIKETOWER, cyclists can store cycling accessories, luggage, a child seat, a helmet or a bag with the day's shopping hung on the handlebars. Cyclists have a secure and reliable storage room available 24 hours a day, all year round.
The safest option for mass storage of bicycles of various types and sizes up to 50 kg:
Urban
Tourist
Sporty
Electric bikes
Total number of
stored bicycles
2250000
As of May 31st 2023
BIKE
TOWER - important info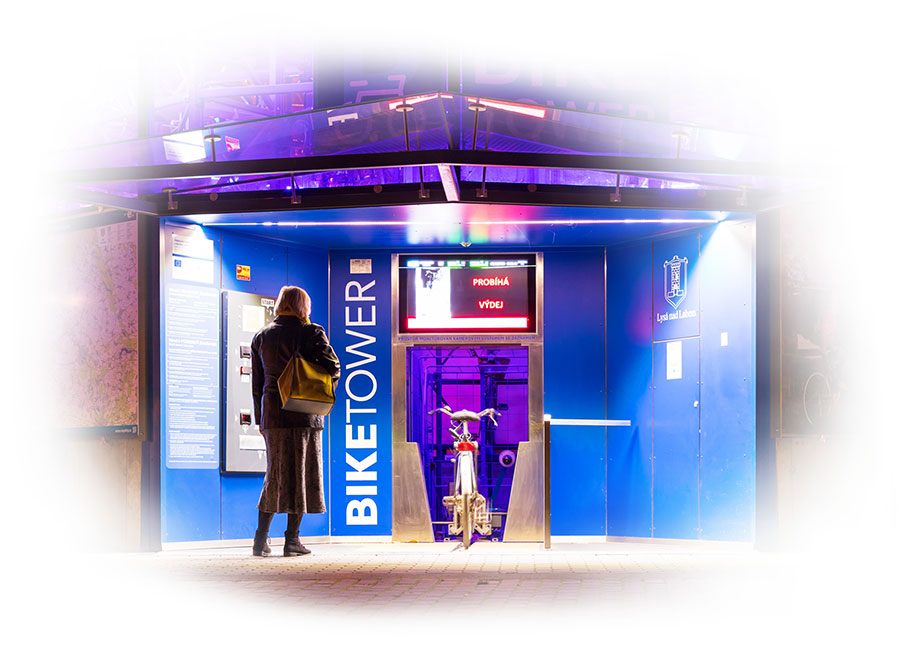 Storage of a bicycle or e-bike of any value, secure against access by others, monitored by a camera system, with insurance against damage or theft.
01
You can leave all accessories on your bike, hang the helmet on the handlebars or place a shopping bag inside the bike's carrier basket. The bike stays in the horizontal position and no one can get to it.
02
Fast check-in, easy and simple operation. Within 25 seconds, the bike is stored in a dry and dust-free environment. You will no longer have to sit on a wet seat.
03
BIKETOWER available 24 hours a day. All for a friendly price.
04
BIKE
TOWER
is used in
20
different places